There are several social media platforms where you may sell your products, but the ones that are most suited to your business will depend on where your target audience spends their time. You may need to experiment with several social media selling platforms to see which one converts the best for your target demographic. This post looks at the best social media platforms for selling your products.
Instagram
Instagram is a prominent social media network! With over one billion monthly active users, it's a fantastic marketing tool. It also boasts one of the greatest audience interaction rates on social media, 58 times that of Facebook and 2,000 times that of Twitter.
Instagram is, of course, heavily picture and video-based. So, if you can visually market your items, Instagram is a great place to start! Also, if your target demographic is between 18 and 29, Instagram's user base is heavily skewed that way.
An Instagram store enables online businesses to link their product inventory to their Instagram profile. This simplifies the process of selling your items via articles and stories. It also makes it simpler for Instagram users to locate you on the "Explore" page. We'll assume you already have a Facebook shop set up for the remainder of this section.
Unify your product catalog with your Instagram profile with an Instagram store. This simplifies product promotion via posts and stories.
This helps people locate you on Instagram's "Explore" tab. Plus you have an online shop that consumers may access through your profile, postings, and stories.
Your Instagram shop's product pages are remarkably similar to eCommerce store pages. You need the following:
a product title
a product picture
price of the product
a link to the product page on your website
similar or related goods the buyer may enjoy
To finish, just connect your Instagram business profile to your Facebook page. To achieve this, just go to Instagram's settings and choose "Linked Accounts." Instagram will then instruct you on what to do next. After that, Instagram evaluates your Instagram store before it goes live. At this point, all you can do is wait. Don't worry if you don't hear back within a few hours. After approval, Instagram will inform you.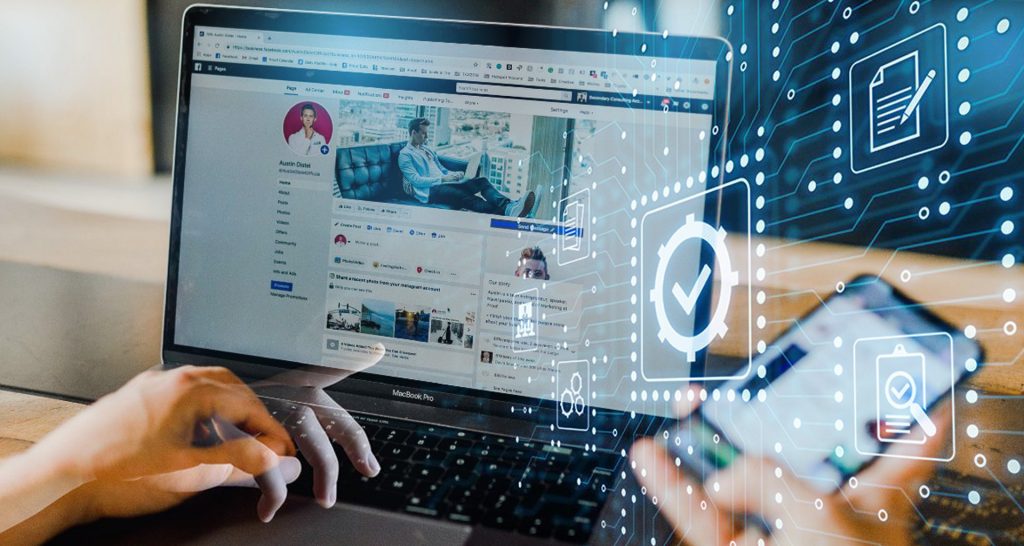 Pinterest
As the bulk of the social media networks featured here, there's a high chance you've used Pinterest before—for pleasure or for business. For those who haven't, it's a digital pinboard. It encourages you to collect and upload pictures, infographics, GIFs, and videos. Pinterest users want to be inspired by attractive images. You can uncover fresh recipes, health suggestions, and business secrets on Pinterest.
Business accounts may purchase promoted pins to target a specific audience. Any Pinterest business account may buy a promoted pin, which looks like a regular pin and works as a PPC ad. One of the key benefits of promoted pins on Pinterest is that they receive as much interaction as regular pins. The fact that their ads don't stop consumers from interacting with them, is fantastic for companies. Find out more about Pinterest's sponsored pins and audience targeting possibilities.
Rich Pins are improved standard pins that provide a better user experience. They give additional information about the pin based on the pin's category and are only available to Pinterest business accounts. Rich Pins come in four varieties: app, product, recipe, and article. Focus on Product Rich Pins since they help Pinterest users shop by giving price, availability, and purchase information. See the Pinterest Business Rich Pins guide for more information on Rich Pins.
Twitter
Twitter boasts 330 million monthly active users and is a fantastic microblogging tool. As a result, people often use Twitter to keep up with news, sports, politics, and entertainment. Then Twitter is the place to be! But Twitter is wonderful for more than simply brand recognition.
On average, a thousand sponsored ad impressions costs between $9 and $11. Whereas hits to your website cost around 25 to 30 cents for each click. It's worth noting, though, that while the cost of Twitter advertisements has progressively climbed over the previous two years—this is mostly due to the growing usage of the network by marketers—overall, Twitter advertising is still regarded as relatively underused.
Here's a basic rundown of Twitter campaigns:
Promoted Accounts: These let you reach new people who don't already follow you. Find out more about Promoted Twitter Accounts.
Promoted Tweets are similar to Promoted Accounts, however instead of marketing your whole account to non-followers, certain tweets are promoted. Find out more about Promoted Tweets here.
Website Cards: This approach drives traffic to your website. In brief, retailers may choose from a variety of call-to-action buttons, as well as a picture and a headline. This kind of ad may be quite successful at attracting visitors to your website. Promoted Tweets with Website Cards get 43% more engagement than simple links! Website Cards are explained here. Best of all, you can set up conversion monitoring to track your every dollar. As well as remarketing strategies to target website visitors.
Facebook
Though Mark Zuckerberg has received a lot of flak in recent years, there's no doubting that he created the (overall) finest social networking platform for business presently accessible. Facebook made $21.4 billion in the third quarter of 2020, for a total of $78.9 billion in the previous year. How is this platform making so much money? Facebook advertisements
Every day, Facebook has over 1 billion active users. As a result, it's no wonder that it's become one of the finest methods to locate your target audience, establish an email list, and acquire new clients. This is not all it can do.
It's also a terrific location to connect with your customers after you've piqued their interest. Many businesses choose to set up private groups on the platform where paying consumers may join, engage, ask questions, and have a more customized experience with the brand.
And, although Facebook's user population has slowed significantly in recent years, there is little doubt that it will remain one of the greatest social media sites for your small company in 2020.
A Facebook account and a Facebook business page are required to launch a Facebook store. You must follow the following rules: Here you may only sell physical objects from your store; firstly you cannot offer services, digital, or downloaded products; you must agree to Facebook's Merchant Terms; now you must connect your shop to a legitimate bank account, and you must submit a tax ID number.
Messaging applications have surpassed conventional social media platforms, so leveraging a platform like Facebook Messenger to sell your items is a no-brainer. Every month, up to 20 billion messages are transmitted between consumers and companies using Messenger. Making the most of Facebook Messenger requires the use of a chatbot.
Youtube
On YouTube, there is a potential to reach out to millions of people if you create the perfect video content and use the appropriate tags. There are various different sorts of advertisements on YouTube that businesses should be aware of. All you have to do is submit your video, choose a budget, and pick the kind of advertisements you want to run.