Our lives have grown closely tied to the internet since its inception. People send emails, look for information, and most crucially, shop. Prospects look online first before selecting a B2B supplier. They may see your name in an ad, in a video, or a search engine and decide to buy from you. This is achievable with digital marketing. Assists in brand exposure are less expensive than traditional marketing methods and reach global audiences.
Besides that, it won't go anywhere: Every second, Google gets over 77,000 queries, and 1.66 billion individuals purchase online, sending 313.2 billion emails. As a result of this, we've compiled the top digital marketing trends you can adopt in 2022.
Live Streaming
Among the latest digital marketing trends live streaming is the new kid on the block, and it is quickly becoming the favored marketing platform for every marketer. To give you an example, consider Instagram's freshly announced 'Live Rooms' function.
Consumers prefer to watch a brand's live stream rather than read its blog, according to research. 74% of millennials like videos when they compare prices when they shop. The live streaming business is predicted to reach $70 billion by 2021.
The Home Depot teamed up with Martha Stewart to provide a live webcast on how to manufacture Christmas decorations for the holidays. It was very successful, getting more than 600,000 views and attracting a steady stream of customers to Home Depot. By delivering one-of-a-kind, real content via live streaming for business, you may outpace your competition and personalize your marketing efforts.
Podcast
The second one on the list of digital marketing trends is Podcasts which are regularly consumed by 105 million individuals in the United States. That equates to around one in every three Americans, and the number is increasing monthly.
Podcasts are rapidly gaining in popularity, and businesses cannot afford to ignore this important digital marketing trend. Even Google is presenting individual podcast episodes in its search engine results pages (SERPs). Squarespace is an excellent example of a firm that was a pioneer in the use of podcast advertising and is still doing it today.
In 2022, you should think about using podcast sponsorship in your marketing mix. Here are some recommendations for selecting a podcast for sponsorship: Identify a podcast with a listening population that is similar to your target audience's demographics (for example, to Pick plant-based podcasts instead of barbeque-related ones to target a vegan audience.
Over a period of time, determine the number of podcast listeners and downloads that have occurred (for example, monitor listeners over a quarter or six months to gauge consistency in numbers) Track listener conversions by including a custom tracking URL or by offering unique codes.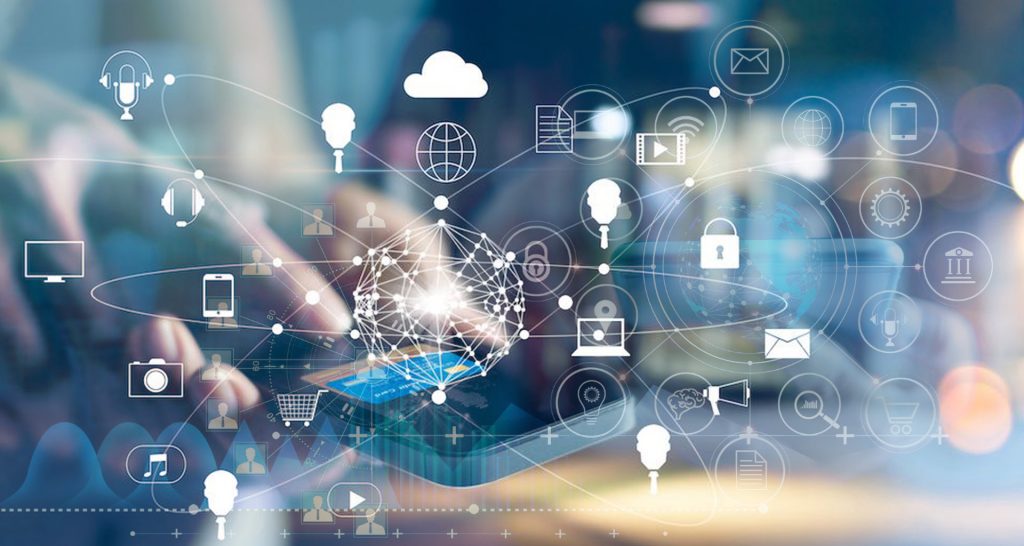 Digital Marketing Trends
Meta's dominance
Facebook's rebranding resulted in Meta. Even though most Facebook services have been left undisturbed, Meta is betting big on the Metaverse, a term for virtual and augmented reality (VR/AR) experiences. And it's for this reason that Meta may be even more successful than Facebook.
According to Hubspot Blog Research from 2021, 35% of marketers are using AR or VR in their strategies, with over half planning to grow their use in the future. AR and VR both improve consumer experiences online and at live events, and they're great for sticking out.
The approach to data will change
Many patterns emerge from problems, as you've noted, and getting high-quality data is often difficult. Our new approach to data, on the other hand, starts here. You have a better chance of discovering strong leads and opening new business opportunities if your data is accurate. It also helps you to trace and evaluate a customer's purchase process, properly A/B test outreach factors, design exact segmentation campaigns, and personalize your messages.
So, where did this information originate from? Companies reach out to prospective consumers using first-party, second-party, and third-party data. Even if some companies are ready to take that risk, new privacy regulations will make it tough.
Automation
Data-driven marketing has long been utilized in industries including hotels, banking, automotive, and retail. Marketing automation automates processes including email marketing, social media posting, and ad advertising. It also helps customize experiences and links, clients, to future steps. Data and social feeds may also be used to automate content updates. Content management systems, FAQ managers, and central information clouds allow for easy content migration. Remember that people prefer human help, so weigh the advantages of automation over manual work and apply it where it makes sense.
Social Media listening
One of the key reasons is that firms are unable to comprehend the desires of their target audiences is because they are unable to provide adequate service to their target clients. 75 percent of firms fail during the first 15 years of operation.
If your marketing approach isn't working, you should consider changing your toolbox. Social listening is one of the most recent digital marketing trends that your company should consider including in its strategy. So, what is social listening and how does it work? Social listening is the technique of listening to customers, understanding their conversations, and gaining ideas to help expand your business.
Customer comments on social media should be monitored for both your business and the industry as a whole. Make use of this information to develop more effective marketing tactics.
For the first time, more than half of marketers have included social listening in their arsenal. Take advantage of this innovative notion to learn more about what your consumers desire. Go one step further by delving deeper into their emotions and the underlying reasons behind their choices. The above mentioned are the top digital marketing trends for 2022 and the businesses who want to maintain their position should focus on the mentioned trends in 2022.